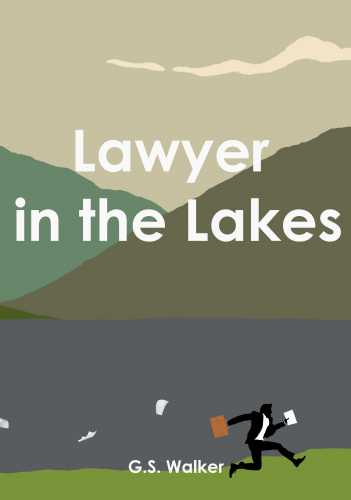 About Lawyer in the Lakes by G.S. Walker:
A Lakeland lawyer battles with everything from fell side raves and lost mountains to drunken brawls and vampires. As well as his own insecurities, he encounters sunbathing nudists, frustrating farmers, mad aristocrats, hippie vicars, and the Wiccans from Watermillock, but all he really wants to do is to pursue the love of his life and perfect his cha-cha-cha.
Welcome to the hilarious, and all too real, world of Malcolm Pritchard.
Buy the book:

Author Bio:
G.S. Walker was born in the wrong part of Leeds, West Yorkshire, on the wrong side of 1970. When she was a child, her family moved to a remote farmhouse in the Lake District, surrounded by scenery so spectacular it didn't seem quite real.
After leaving school, she failed to finish her English degree but went on to gain a degree in law for reasons that have yet to become clear. After working at a couple of law firms in London and elsewhere, without notable success, she returned to live in the Lakes in 2012 and decided that she couldn't be any worse at writing than at law.
She has published a number of stories in both actual and virtual magazines.