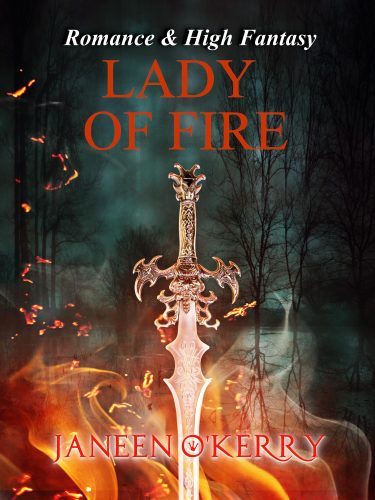 About Lady of Fire:
Graduate student Christine Connolly, successful but lonely, finds a strange piece of jewelry at a yard sale: a beautiful golden torque, a neckpiece worn by royalty in ancient Ireland.
When she tries on the torque, it transports her back in time to the magnificent warrior Ailin and his people. Ailin is convinced that she is the incarnation of a goddess, for he is the one who made the torque she wears.
But the presence of a goddess causes great strife among his tribe – and Christine learns that being worshiped, instead of loved, is not really what she wanted after all.
NOTE: Battlefield violence. Some brief scenes of sexual content. This book was first published by Dorchester in 1996. It has been given a re-edit by the author, along with a new cover, but is the same story as the original novel.
Each book in this series tells a complete story, so they may be read and enjoyed in any order.
Buy the book:
Author Bio:
Like many who end up being writers, I've worked at many different jobs: riding instructor, horse trainer, computer programmer, and medical transcriptionist.
I began my writing career in the early 1980s with articles for several national and regional horse magazines. My friend Hazel wanted to break into writing novels, so together we wrote three: A *Star Trek* novel; a rather spicy romance; and, finally a sweet romance called *April's Christmas.*
April was the one who got us started when Avalon published that book in 1994. After that I sold my own first novel, the historical romance *Lady of Fire,* to Dorchester Publishing in 1995.
Today I am a full-time novelist, Kindle ghostwriter, and copy editor, and can often be found doing workshops and panels at writers' events and conventions.