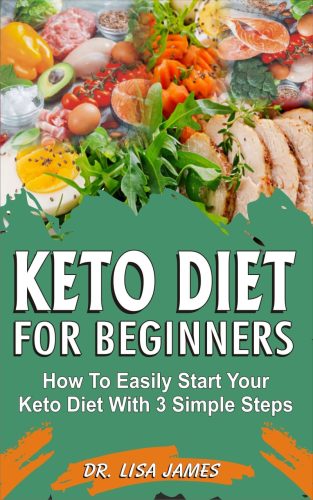 About Keto Diet For Beginners: How To Easily Start Your Keto Diet With 3 Simple Steps:
If you want to lose weight without any physical exercise, then you have to give the keto diet a try, After trying this diet, you will know why most people do not stop talking about this awesome diet. But if you don't know where to start, then this book is for YOU.
What makes this book different from other keto diets for beginners books:
a) 3 simple steps to start a successful keto diet for beginners to achieve the greatest results possible.
b) Some strategies to get the most out of your keto diet.
c) Preparing for the worst to avoid the risk before it comes.
d) Also, answered your most asked questions to have a better understanding.
In this comprehensive beginner's guide, you'll learn:
a) About the keto diet, types, and how it works to have a better understanding.
b) What to eat and what to avoid, so you keep on the right track.
c) 28 days meal plan to get you started right now.
Start living your most energized life possible, and pick up your copy by clicking the BUY NOW button at the top before the price changes.
Buy the book:
Author Bio:
She is a registered dietician and nutritionist who has helped millions of people with his guidance on the Keto Diet and has contributed to many blogs about the Keto Diet. Currently, on the mission to make the Keto Diet easy, tasty, and most importantly, very achievable for everyone. Check out his new book, before the price changes.