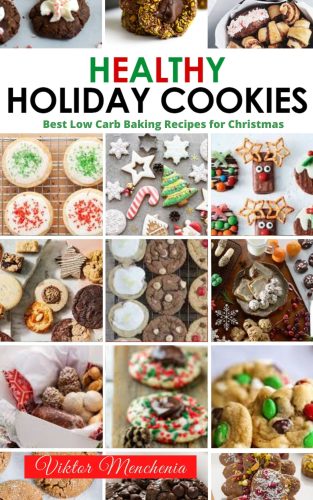 About Healthy Holiday Cookies:
Think you have to give up baking on a low carb or keto diet?
Think again! With this comprehensive cookbook dedicated to ketogenic baking, you too can create mouthwatering baked goods that will satisfy every craving while maintaining your healthy lifestyle. Your family and friends may not even realize that these recipes are keto!
Buy the book:

Author Bio:
My cookbooks cover all topics and all subjects. If you want to dive deep into the possibilities of cooking with any type of ingredients. If you are looking for great tasting pressure cooker recipes or authentic ethical and cultural dishes. I will offer you a delicious and simple cookbook.