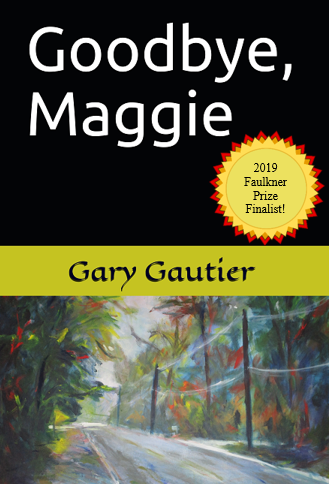 About Goodbye, Maggie by Gary Gautier:
Shortlisted for the Faulkner-Wisdom Prize. Peaked #8 Amazon bestseller literary fiction (free) list. Free this week.
In a culture of health nuts, gurus, quacks and seekers, Phil's life goes haywire when his big brother, Magnus, shows up with the news that he has murdered Maggie Leblanc and asks for sanctuary. Thus starts a comic drama of rollicking misdirection, as Magnus disappears – with Phil's girlfriend, Hermia – and throws Phil into the lap of Gus, another rival for Hermia's attention. Phil (white) and Gus (black) form an uneasy pact and follow the fleeing duo through small town Louisiana. Misfits among misfits, their developing cross-racial bond generates more than a few comic and poignant moments, as they are all oil-and-water on the surface but becoming deeply connected below.
Comedy, drama, and road tripping. Racism, friendship, and yoga stops. Cutting through the bayous and into New Orleans, the madness in this weird southern quest narrative just won't stop.
Buy the book:
Author Bio:
Award-winning writer Gary Gautier has taught university writing and literature and given numerous radio interviews. He has had an Amazon #1 bestseller (90-minute reads free), a novel shortlisted for the Faulkner-Wisdom Prize, a novella selected for the Innovative Fiction Book Club, and a screen adaptation of his novel, Mr. Robert's Bones, was selected to the second round (top 10%) at the Austin Film Festival. Gary has hitchhiked through 35 states and 16 countries and is currently in central Mexico.