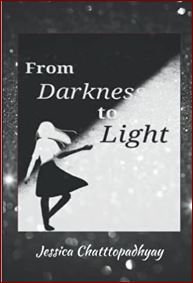 About From Darkness to Light: God's Gift of Love:
When you are feeling the hope of falling and you are failing. You can see how you fight from within your words. You are great and belief is an option. You get to decide what you think life should be like. This book will show you through poetry and image. You are your own light, and you decide your words, no one else. Life can always be great in every way. In the morning, remember how: and what you say can be your friend or make your days dark. I hope this book helps find you in the place you want to be and helps you learn to fight that demon called darkness that you no longer wish to be in.
When we open our eyes, we see every gift given to us and God's protection from what will hurt us. The thing is we must stop, look and pay attention to everything. Yes, it is work when you think about we do it every day anyway.
I was never positive as I am today. It took work on my end and God did his part by changing me from the inside out. My will to change from the darkness to light helped God to finish the assignment He had given to me. Life is hard, Yes, I know. The thing is when we see our life as hard and we don't see any Positive or no way to grow and learn, then that is what life becomes. It is like school only as an adult you are now in the school of life and the world. You are finding yourself again.
Buy the book:
Author Bio:
Jessica is a wife and mother of four beautiful children; The best gifts life has to offer to anyone. She realizes that as you you grow your children teach you as well as you teach them. Looking closely, You can see what God wants you to see. She is God's vessel to help those who need it through her poetry which is inspired by Him. Her goal is to help others to become a better version of who they believe that they are or want to become.
Jessica sits in meditation each night after spending time with her family. She listens for the words God places in her heart to write for her readers. Her messages are meant to give each reader a perspective they seek within themselves. She hopes to be a part of what they are searching for through her writings.