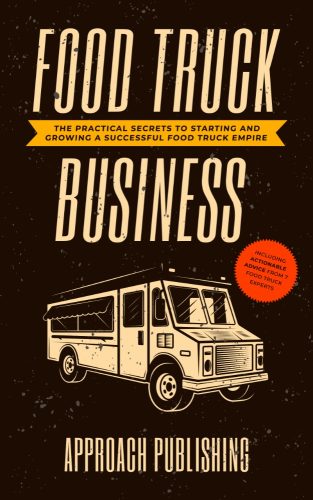 About Food Truck Business: The Practical Secrets to Starting and Growing a Successful Food Truck Empire:
You want to be your own boss. But more than that…
You're a foodie, and you want to live a free life.
Just ONE issue:
You have no clue where to start.
We take you from absolute beginner to food truck wizard, and hold your hand every step of the way.
I mean it.
Menu Planning. Pricing. Budgeting Templates. Marketing. The legal stuff you didn't know you needed. All the way down to choosing your uniform. It's all there.
Throughout the book, read insights from 7 experts who've all been through the same journey you're looking to go on: all the way to running their own successful food truck.
Say you're still not ready to take that plunge. To start crafting the next chapter in your life.
I've got you covered.
Oh, and also?
It's COMPLETELY free for limited time only. What are you waiting for?
Buy the book:
Author Bio:
This is a collaborative book written with contributions from writers, editors and food truck experts from across the globe. All combining to provide as much value as possible!