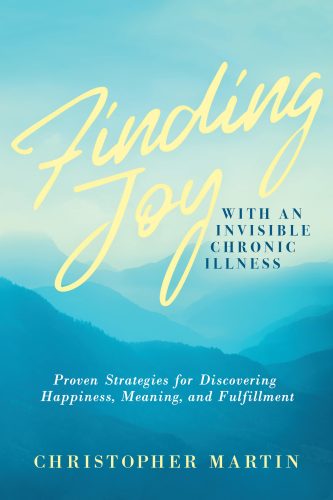 About Finding Joy with an Invisible Chronic Illness: Proven Strategies for Discovering Happiness, Meaning, and Fulfillment:
This is an engaging, fast-paced, informative read for living well with chronic illness. As a school psychologist and chronic illness patient, I integrate my professional and personal insights to offer evidence-based strategies and practical tips. The book is divided into three sections: emotions, relationships, and accessing healthcare. The eBook is priced at $0.99.
Buy the book:

Author Bio:
Chris Martin is a school psychologist, husband, father, and author who has multiple invisible chronic illnesses. In 2007, Chris published Having Nasal Surgery? Don't You Become An Empty Nose Victim! Having Nasal Surgery? won a 2008 Independent Publisher Book Award, Bronze Medalist, in Health/Medicine/Nutrition. In 2015, it was translated into Spanish.