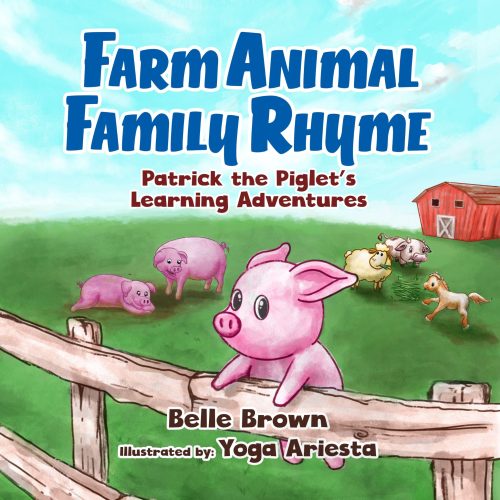 About Farm Animal Family Rhyme:
Have you ever wondered why a baby horse is a 'foal', a female is a 'mare', and a male is a 'stallion'? Well, find out with Patrick the piglet!
This charmingly written rhyming picture book for kids follows Patrick the pig as he travels around the farm, finding out the names for different types of animals. Along the way, he meets horses, cows, chickens, sheep, and many more cuddly creatures.
This book, with its bouncy rhymes and playful story, will encourage children to read and learn at the same time. Your child will find out about:
• Different types of farmyard animals
• The correct names for different ages and genders of farm animals
• Simple and useful daily vocabulary
There are even bonus activities at the end of the book: a farm maze and a colorful crossword puzzle, which are a fun way to recognize and recall the new words learned from the story.
Farm Animal Family Rhyme is an entertaining and simple-to-read rhyming children's picture book, which makes it perfect for storytime or bedtime reading with a parent or loved one. This book is ideal for all animal lovers and reluctant readers, who will be captivated by the bright and colorful illustrations.
Suitable for all children aged 3-7.
Buy the book:
Author Bio:
Belle Brown is a mother to an energetic and very inquisitive "purple princess" who loves all sorts of stories. Her little kid's insatiable appetite for learning inspired her to write her first book series, Patrick the Piglet's Learning Adventures.
Belle Brown wanted to bring the power of learning through storytelling with her writing. Her books develop children's cognitive abilities, help parents bond with their child, and nurture a lifelong love for reading.