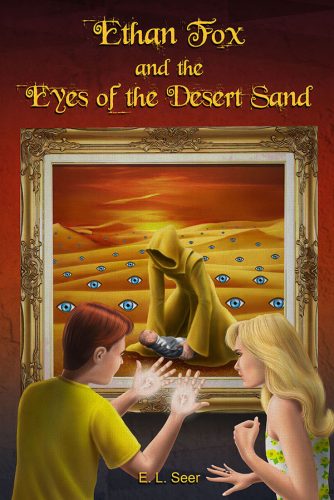 About Ethan Fox and the Eyes of the Desert Sand:
After escaping abduction at the hands of Grimleaver vampires, thirteen-year-old Ethan Fox encounters a girl he is deeply drawn to. The two young strangers discover they share a bond, both missing memories of their past. Together, Ethan and Hayley are lured to The Residence, a mysterious parallel world within our own. There, they unravel the mysteries of their tangled pasts and help the Caretakers protect the human world from the Grimleavers and their evil plans to enslave humanity.
Buy the book:

Author Bio:
E. L. Seer was born in Sacramento, California before moving to the San Francisco Bay Area where he spent his career as a software engineer for thirty-plus years. He started writing poetry and song lyrics as a young teen in high school. His talent evolved over the years, writing satirical sports columns for his fantasy football league. He owes much of his creativity to his wife, who recognized his descriptive flair and convinced him to explore writing more seriously. He holds a bachelor's and master's degree in engineering. Seer lives with his wife and their two dogs in Coeur D'Alene, Idaho, where they enjoy frequent visits from their kids, grandchildren, nieces, and nephews.