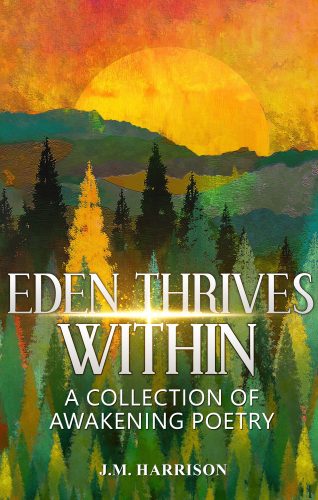 About Eden Thrives Within:
EDEN THRIVES WITHIN is a collection of awakening poetry from award-winning spiritual author J.M. Harrison. Sharing the oneness uncovered beyond the everyday mind, these easy to read poems of enlightenment encompass the sacred, the sublime, the everyday and the humorous. Whether you're just starting out on your spiritual path, or a well-traveled soul, there is nourishment and inspiration waiting to be discovered within these illuminating poems. Imagine Eckhart Tolle meets Rumi with a sprinkle of William Blake, and you'll get a sense of the universal essence from which they came.
Buy the book:
Author Bio:
Jonathan is a Consciousness Facilitator and Founder of The Natural Being Foundation. An Award-winning & Amazon#1 author, he began writing following a mystical death experience in 2007.