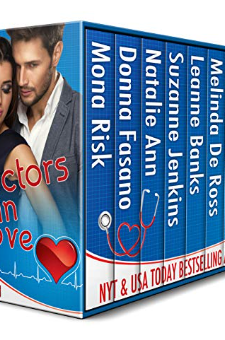 About Doctors in Love: Passionate and Dedicated by Tamara Ferguson:
EIGHT full-length stories of love and excitement in the medical field. From medics and nurses to surgeons and specialists, come heal your heart with these great romances.
Buy the book:
Author Bio:
Eight of The Authors' Billboard ladies bring romance stories to this set. Enjoy tales by Mona Risk, Donna Fasano, Natalie Ann, Suzanne Jenkins, Leanne Banks, Melinda De Ross, Alicia Street, and Tamara Ferguson.