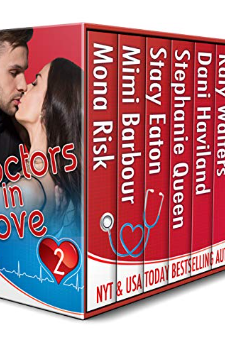 About Doctors in Love 2: Sexy and Determined by Dani Haviland:
SEVEN full-length stories of love and excitement in the medical field. From medics and nurses to surgeons and specialists, come heal your heart with these great romances.
Buy the book:
Author Bio:
Seven award-winning and bestselling authors bring romance to the medical field. Enjoy full-length novels by Mona Risk, Mimi Barbour, Stacy Eaton, Stephanie Queen, Dani Haviland, Katy Walters, and Taylor Lee.