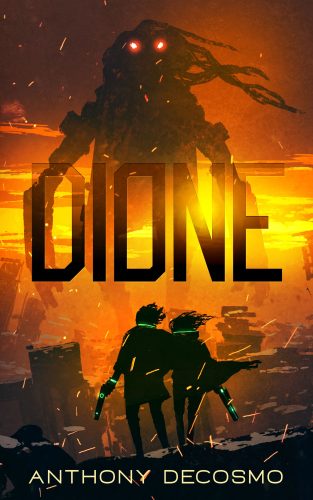 About Dione:
On a planet at the edge of known space, an android raised in isolation and a terminally ill boy with no memory of his past, must adventure across the dangerous, festering ruins of a once mighty human colony. On their journey, they battle murderous feral robots, flee thunderstorms of lethal acid rain, and race to stay one step ahead of a shadowy malevolent force pursuing them across the wasteland.
The only thing more terrifying than this hellscape they must traverse is the truth of what happened to millions of colonists, and the role one combat android and one dying little boy are to play in humanity's salvation, or extinction.
Buy the book:
Author Bio:
Anthony DeCosmo lives in northeastern Pennsylvania with his wife, children, and a rambunctious German Shepherd. He writes science fiction primarily, but dabbles on occasion in other genres. All five books of his BEYOND ARMAGEDDON series ranked as #1 best sellers in science fiction on Amazon UK, and top 5 on Amazon.