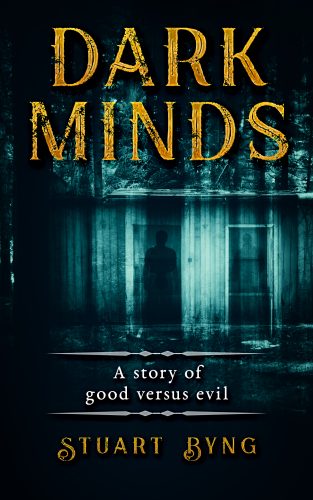 About Dark Minds:
**JUST 0.99 FOR A LIMITED TIME!**
A local Doctor seems perfect but he hides a secret. With the help of another powerful force, can James defeat this evil in Redwell?
After moving into their seemingly perfect new home in the idyllic English village of Redwell, the Parish family discovers that there is a dark underbelly to this place.
As James settles into his new school, he gets caught up in the dark work of the local Doctor. He gets on the wrong side of Jeremiah. He must now try to make sense of the grave situation he finds himself in.
With the help of Kaleb, James manages to put together a plan of action. Will the confrontation of two powerful forces end in the triumph of Good or Evil?
Patti Richards's 5-star review on Goodreads: "What a great book!!! I would recommend this book. This book will draw you in, could not put it down. If you want something that is out there then this is your book."
**JUST 0.99 FOR A LIMITED TIME!**
Buy the book:
Author Bio:
My name is Stuart Byng. I was born in Stourbridge, West Midlands on 24th February 1976.
I have had a varied career, including courier, shop assistant, window cleaner, and internet researcher. I have always loved writing though. My own favourite author is Stephen King.
I initially self-published my first novel, Dark Minds, in 2007. Now I have finally added the latest edition to the Kindle Store.
I also now have two short story collections, Avenues Of Darkness & As Night Falls, available from the Kindle Store.
I am currently finalising the editing on my second novel, Kito.