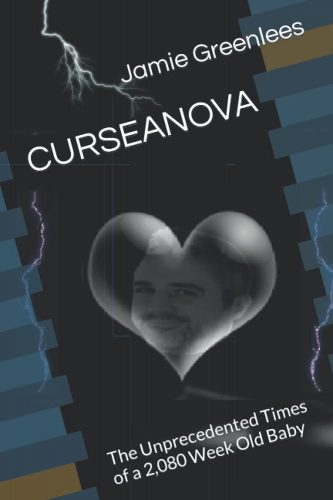 About CURSEANOVA:
Jamie is terrified of life and luckless with love. His survival is reliant on his atypical thought process, which leads him into a series of peculiar yet romantic journeys.
Then the unthinkable happens. A lady walks into Jamie's life without a hidden agenda and his body no longer feels like a car park for immobilising anxiety.
But is she all she perceives to be?
For the first time in his life, Jamie will defy the cataclysmic destiny assigned to his future by following his own path. There he will find more questions and a host of destructive events he never dreamed could possibly exist outside of his imagination. Hilarious and gripping.
Available on Kindle, eBook, and in paperback.
Buy the book:

Author Bio:
I have been involved with crass parody in one form or another since I can remember. I am an old soul, and 'Curseanova' is my first self-published book, having written numerous satirical articles for 'Figure 8 media'. I have mapped out an idea for a second novel, so get ready to not buy it. I currently work full time for a North American Insurance Company, and despite the content of this book, I live happily with my girlfriend of five years now in South East Essex. My favourite saying is 'morons take a knife and stab people in the back, whereas the wise take a knife, cut the cord, and set themselves free from the morons'. I listen to and DJ vinyl only jungle and drum and bass music, and often carve a face into jacket potatoes before I stick them in the oven, as It's always nice to have some company for dinner. My pipeline dream is to have enough money to build a modern and self-sufficient off grid home in a remote part of the World, such as Alaska, and my best friend at work is whichever one brings cake and sausage rolls in to the office for sharing, which today was Brenda – I love that old trout. I am a firm believer that Zombies DO exist, having once looked at myself in the mirror before my breakfast Red Bull. Finally, I find it strange that when a cat licks its bottom people find it 'cute', yet when I do it, everybody on the train refers to me as a 'weirdo'.