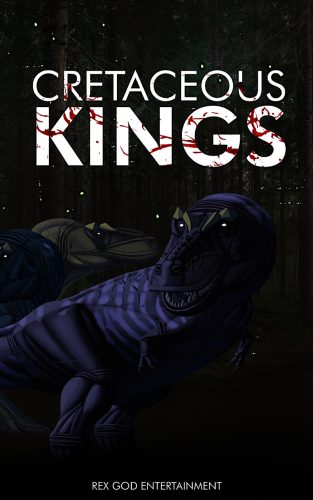 About Cretaceous Kings:
With his first published novel, Cretaceous Kings, author Kyle Waller delivers a breathtaking tale of survival. Written in the style of a nature documentary, we follow the journey of four young tyrannosaurus brothers who are banished from their father's territory and now must eek out a living as nomads. Just as it is for animals in the modern world, this will be no easy feat. A sixty-ton, long-necked, alamosaurus is nearly impossible to take down, herds of three horned torosaurus are always eager to trample and gore, and marauding packs of dakotaraptors are a constant torment. But by far the biggest threat are other male tyrannosaurs, territorial and not opposed to cannibalism. Do the brothers have what it takes to become kings?
Buy the book:
Author Bio:
Author, Kyle Waller, has always had a passion for wildlife and prehistoric animals. As a child some of his favorite things to watch was "Walking With Dinosaurs", "The Future is Wild", and "The Life of Mammals" to name a few. Kyle never lost his passion for animals, but when he graduated high school, he chose to major in business because he thought he would have a better chance of getting a job. Kyle graduated from Frostburg State University in 2019 with a bachelor's degree in Business Administration. However, a career in an office cubicle was not for him. Kyle could not continue continue to ignore his passion for dinosaurs and wildlife. He has hopes of becoming a paleontologist and his novel "Cretaceous Kings" is his first big step into a passionate career.