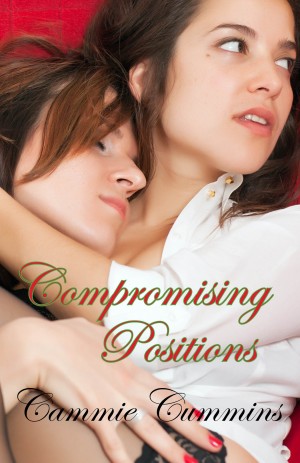 About Compromising Positions by Cammie Cummins:
All Ginny wanted was to reconnect with her BFF Kimmy. What she got was a whole lot more.
For Ginny, a night out of dinner and the movies—and a little reefer—turns into something quite unexpected when Kimmy, her BFF from high school, makes a move on her, igniting a dormant lesbian desire Ginny didn't know she had for the woman. Igniting within her, a newly discovered and suddenly unstoppable passion she's more than happy to explore.
Don't forget to check out all of Cammie's hot first time lesbian romances.
Buy the book:
Author Bio:
Hi, my name is Cammie Cummins, my friends call me C.C. Late at night when everyone's gone off to bed and the house gets quiet, I brew a cup of hot tea and indulge in my favorite past time; writing erotica. As I sit and tap out my stories, my greatest hope is that what I write turns you on as much as it does me.
Happy reading.
Cammie
XOXO