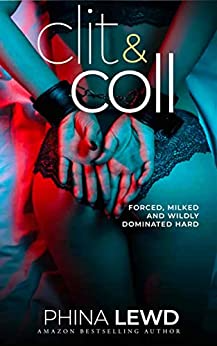 About Clit & Coll – Ruthless Dark Erotic Slave Story:
Regina started with Clit's pierced clitoris, seeing that she was so easy to arouse. It had been a very long time since she had experienced a climax so her frustration level was extremely high. The Mistress started to play with Clit's nipples which were now mostly healed. She sucked on each nub until they became engorged. Although she avoided the labia for the time being Regina started to feel the moisture pour out of Clit's cunt. Just what the Mistress had expected! Now that Clit's mind was on pleasure, rather than pain, it was time for Regina to take the next step in training Clit for submission and slavery.
Buy the book:
Author Bio:
A sex psychologist with wild imaginations. Phina is all you need for vivid descriptions that'll set your mind free of all inhibitions.