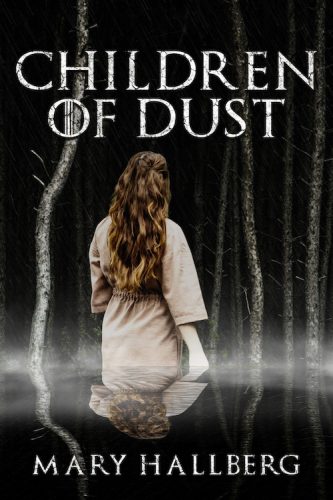 About Children of Dust by Mary Hallberg:
A camping trip. A weekend in the woods. And a clan of the bloodthirsty undead.
16-year-old Tinleigh Brown just wants a fun weekend camping with her friends. Upon their arrival, Simon, the handsome son of the campground's co-owner, tells them the story of the Children of Dust — a family of vampires that have lived in the area for over a hundred years. At first, Tinleigh and her friends just laugh it off. Who believes in vampires anymore?
But then Tinleigh hears rustling in the woods, has dreams about summoning corpses and wakes up with strange puncture marks on her neck. Are these just bug bites, as Simon and the staff insist? Or are these woods really haunted by the undead? If the Children are real…they might not let Tinleigh and her friends leave unscathed.
Equal parts suspenseful and romantic, Children of Dust will satisfy fans of Anne Rice and Stephenie Meyer alike.
Buy the book:
Author Bio:
As a child, Mary Hallberg's mother wanted her to read HEIDI and CADDIE WOODLAWN, so she grew up reading Goosebumps books under the covers. As soon as she was old enough for a Blockbuster card, she graduated to horror classics like Halloween, A Nightmare on Elm Street, and The Evil Dead. Her parents still wonder where they went wrong in raising her. She lives in Mississippi.