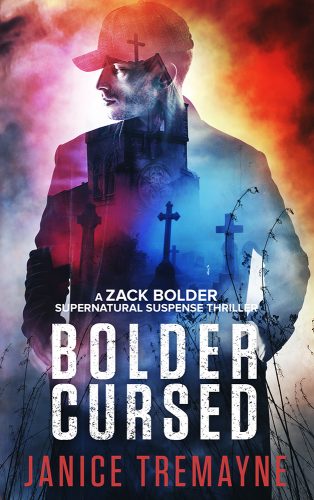 About Bolder Cursed:
An Australian ghost town becomes the setting for a blockbuster movie production. A demon embeds itself into the cast and screen. Will Zack Bolder stop the poltergeist and save the town from the cursed production?
Buy the book:
Author Bio:
Janice Tremayne is an Amazon bestselling and award-winning independent supernatural horror writer. Janice is a finalist in the Readers' Favorite 2020 International Book Awards in fiction-supernatural and was awarded the distinguished favorite prize for paranormal horror at the New York City Big Book Awards. She recently was awarded the silver medal at the IPPY Awards 2021 Australia/New Zealand/Pacific Rim – Best Regional Fiction.
She is an emerging Australian author who lives with her family in Melbourne. Her publication, Haunting in Hartley, reached number one in the Amazon kindle ranking for Occult Supernatural, Ghosts, and Haunted Houses categories hot new releases/bestsellers. Janice is well-versed in her cultural superstitions and how they influence daily life and customs. She has developed a passion and style for writing supernatural horror novels for adult readers.
Writing the Haunting Clarisse series was spawned over a cup of coffee many years ago, and she has never looked back since. Her books contain heart-thumping, bone-chilling, and thought-provoking paranormal experiences that deliver a new twist to every tale.