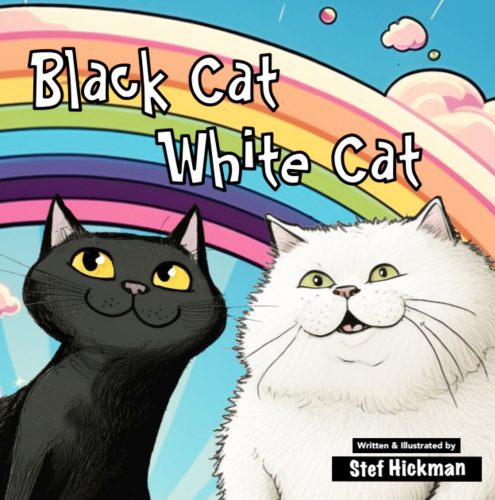 About Black Cat White Cat:
Join Duncan and Moses – two unlikely friends as they show the animals in their town the power of acceptance and friendship.
With their positive attitude and a willingness to embrace differences, Duncan and Moses teach us that being unique is truly great.
This heartwarming tale is a must-read for children of all ages, as it reminds us to treat others with kindness and respect, no matter how different they may seem
Buy the book:
Author Bio:
Stef Hickman is an Australian author and illustrator.
Stef's cat companions are the stars of all her children's stories. These cats have more personality than most humans, and they provide Stef with endless inspiration.
When she's not busy dreaming up new stories, you can find Stef perfecting her pilates moves. And if you want to catch her in her natural habitat, head to the beach. Stef loves nothing more than soaking up the sun, listening to the waves, and getting inspiration for her next book.
So, if you're looking for a cute read for your kids, look no further than Stefs books.