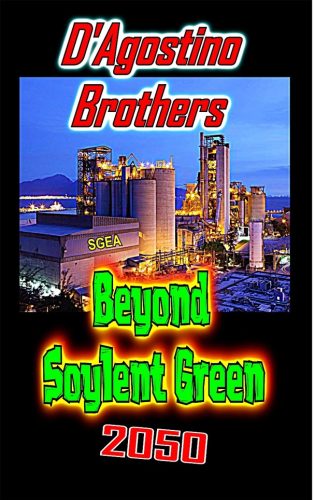 About Beyond Soylent Green 2050:
The story predicts the future of the USA in the year 2050. In the age of flying cars and 3D holographic telephones, the Union of the United States will radically change, producing winners, and losers – by the millions, the latter largely the underrepresented and the vulnerable. "Beyond Soylent Green 2050" predicts the outcome in stark terms, the consequence of years of broken government and partisan conflict. Be forewarned: the story is an adventure of surprises and events that may shock readers. Some will argue it is not science fiction at all, but a realistic depiction of what lies ahead for the USA.
Buy the book:
Author Bio:
Michael and Danny grew up in a lower class neighborhood in Chicago's Bridgeport community. As kids, it didn't seem to matter to us. We didn't realize we had so little, because we were blessed to be raised by a truly dedicated, hard working woman, our mother, who helped us find happiness and fulfillment as children. She not only encouraged us to explore our creativity, but financed our college education by working as a clerk in a drug store. Our mother's maiden name is Angeline Vitale.
After college (Both Danny and Michael have degrees in Chemistry.), Danny took up comedy writing while Michael was busy earning patents as a research chemist. Danny specialized in the field of toxicology chemistry, and maintained his interest in writing.
By 2005, the brothers hooked up, writing at least 35 major comedy projects: plays, screenplays, a novel, an audio book, in addition to producing and directing comedy plays. Our first play was "The Dollar Store Lady," directed by Danny, and we also produced video comedy, "SketchzillaTV," and "Downtown Friday Night," with Danny directing. Danny also wrote and composed all the background music for his acclaimed audio book, "Creatures."
In 2019 their novel, "NASA's 1st Mission to Mars – For What?!!!" won first place in the Readers' Favorite International competition in the category of Tall Tale. They were also finalists in the Shriekfest for their novel,"Creatures." They continue today as full-time writers of sci-fi adventures and comedy.