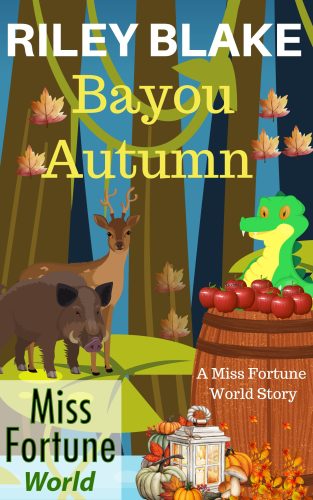 About Bayou Autumn (Miss Fortune World: Bayou Cozy Romantic Thrills Book 10):
An unexpected proposal sets the stage for disappointment as Jax Daigle prepares to explain away his truest motives for being in Wasteland, Louisiana. Meanwhile, Fortune, Ida Belle, and Gertie grow closer to Elle Daigle, but are they days away from solving the mystery surrounding Jax Daigle or have they become part of a more sinister plan?
Buy the book:
Author Bio:
Published for over 19 years, Riley Blake is one pseudonym for a multi-published bestselling author. Riley currently lives in Middle Tennessee where she splits her time between writing and farming. Riley and her husband currently rescue goats and sheep, but also love spending time with any animal that needs extra love and attention. When Riley isn't writing, she can be found at bible study, farming, baking, or watching football.