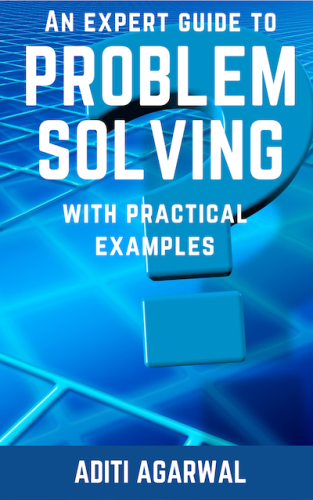 About An Expert Guide to Problem-Solving: With Practical Examples:
Most of us encounter problems in our lives, either at work or at home. These problems cause stress in our minds and leave us exhausted. Instinctively, we start to take ad-hoc actions that we think will resolve the problem, but we soon realize that our actions are ineffective and do not prevent or solve the core problem.
Structured problem-solving provides a systematic approach to identifying the root causes of a problem. Many scientific tools and methods have been developed to identify practical solutions to any situation.
Buy the book:
Author Bio:
Aditi Agarwal is an experienced leader who leverages an outcome-driven approach to help teams innovate, embrace change, continuously improve, and deliver valuable experiences. With 22+ years of unparalleled excellence in planning and executing strategic large-scale initiatives, she is best known as an empathic, agile, and resilient leader who is passionate about coaching others. She lives in Phoenix, Arizona with her loving family. Her mission is to share her knowledge and accelerate learning for others.