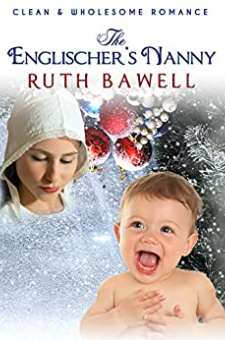 About Amish Secrets by Ruth Bawell:
This is a Clean Amish Mystery / Romance by YOUR favorite Amazon Best Selling Author Ruth Bawell.
Hannah knows someone has been sneaking around her house in the dark of night, but who? She knows just about everyone in her sleepy Amish village. Frightened, she confesses her fears to her friend Adam, and together they set out to determine who is creeping in the woods near Hannah's house, and what they want.
But Hannah's nighttime visitor is not the only person with secrets. Why is her father so angry that she told Adam about the nighttime prowler, and why is he not more concerned? Now, Hannah and Adam are determined to find out who the stranger is.
And as they do, yet another secret is revealed. Their love for one another.
Buy the book:

Author Bio:
Ruth Bawell is an author of sweet, Christian Amish Romance.
I lead a life of simplicity and faith and Amish people say it the best. In these modern times of stress all around , the virtues of a simple life are more and more appealing to many people.
I hope and pray that you enjoy my stories as I dream to take you in to a world where we can live happily and with lots of peace and hope I melt your hearts making you dream this kind of living.
God Bless.