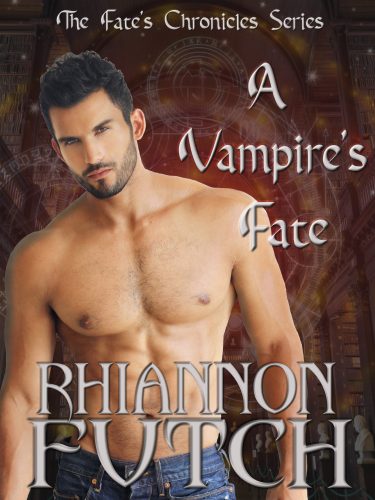 About A Vampire's Fate:
Two hundred years ago, we sought the magic that would tie us together for eternity. We never guessed that was what he waited for, a way to endlessly torment my beloved Devon by killing me each time Devon found me.
This time will be different.
Fate: A recently widowed witch who is happy to stay single until Devon walks into her library.
Devon: Two-hundred-plus-year-old vampire tied to Fate by an unbreakable magic.
Charles: Once Devon's best friend, now his sire and eternal tormentor.
Our love has lasted lifetimes.
His hate has killed me in every one of them.
Will our love find a way to keep me alive in this one?
*** A free steamy series starter with found family and fated mates tropes in a completed five-novel series.
Buy the book:
Author Bio:
Rhiannon writes paranormal romance. She is an avid reader of many authors in a variety of genres though she tends more toward fantasy.
She has three former pound puppies that she dotes on and three daughters that she adores.
Rhiannon has lived in multiple states though she is currently residing in North Carolina. Wandering, witching, and reading with her puppies and husband are what she does when she isn't writing.