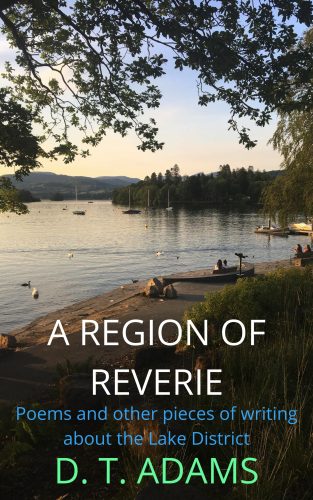 About A Region of Reverie by D. T. Adams:
Poems and other pieces of writing about the stunning Lake District. The first part is all about the area's awe-inspiring beauty. The second looks at how the spectacular scenery can cause positive changes in people. The third discusses the impact relentless tourism is having on the place.
Buy the book:
Author Bio:
D. T. Adams is the pen name of an anonymous British writer. He's self-published ten e-books to date, including a novel, a collection of short horror stories, micro fiction, poetry and more. He's inspired by the world we live in today, as well as imaginary worlds of fantasy, horror and everything in between.