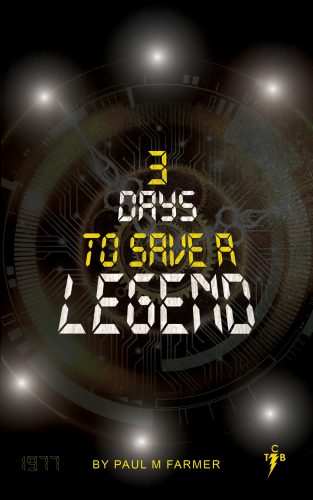 About 3 Days to save a Legend:
As a child of the 70's…
…Nick loved Jailhouse Rock.
What if Elvis hadn't died?
It's 2010, he's in his forties and Nick is throwing everything he had into his new app. An adventure game where the player can use time travel to try to change history and he's sure it will be a hit. As he loads in important dates in history, something unexpected happens.
He's gone back in time.
August 13, 1977, Memphis, Tennessee, not far from Graceland, Nick tries to come to grips with the impossible. Maybe he has been working too hard and it's a dream? Can it be real?
It didn't matter.
Nick knew he had just three days to save the King.
What's his first move?
You'll love this time-travel thriller because Paul Farmer gives us the perfect mix of tension, humor, and twists to keep you turning the pages.
Buy the book:
Author Bio:
Originally born in West Bromwich (England), my journey has taken me all around the world and eventually landing in the wonderful world of Cyprus. A beautiful med island which is the closest thing to paradise most of us can afford.